Let's explore how this artistic masterpiece comes to life in sharp detail after the construction of Halulu Ann Food & Drinks Cafe and Fast Food by KenDesign.
KenDesign Directly Executes Halulu Café and Fast Food Restaurant
With trust and hope for a food and beverage business space in Phu Quoc, Ms. An - the investor, collaborated on a comprehensive design and construction partnership with KenDesign, a restaurant design company. Naturally, our professional construction team swiftly embarked on the project, ensuring both functional and aesthetic value in every detail.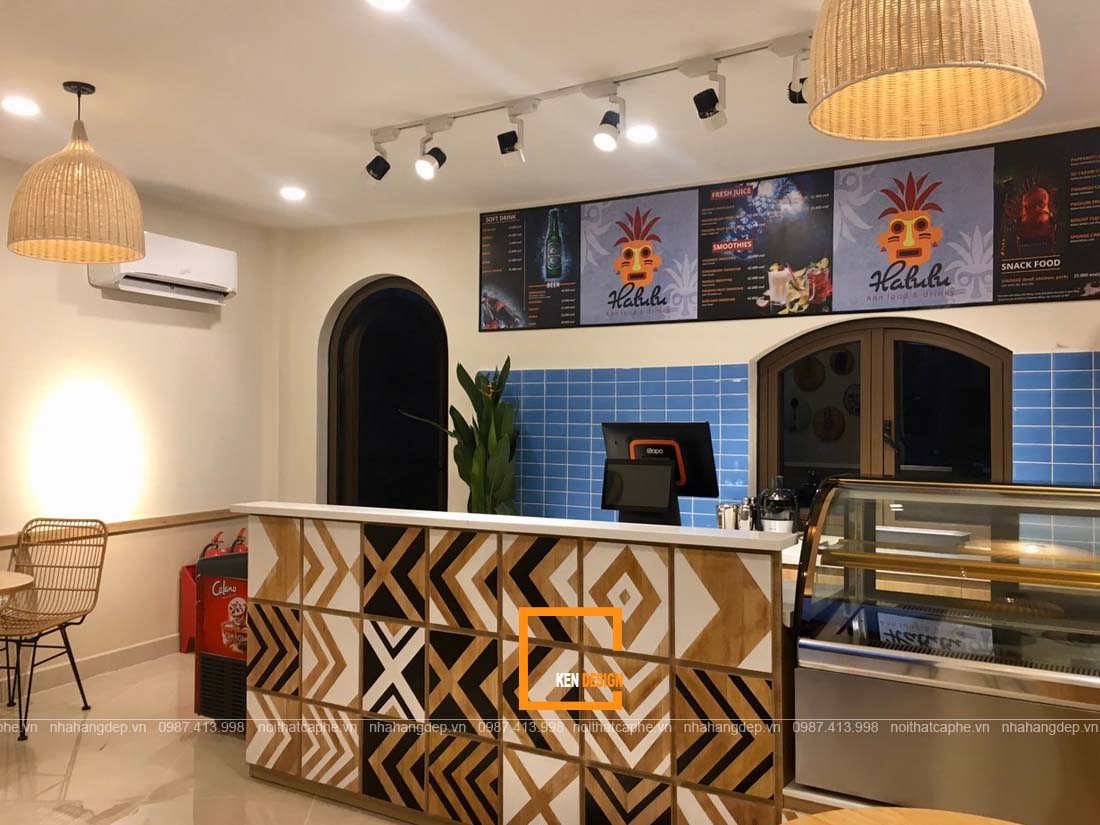 An important point to note is that even from the design blueprint stage, Halulu Café had already managed to make a significant impression on those who encountered it, through the use of images and distinctive details inspired by the Maya indigenous style. This garnered a high level of anticipation among many.
This, however, added some pressure on our construction team, as the transition from design sketches to actual construction is an incredibly challenging process. While design sketches are mere ideas on paper, during the construction phase, they transform into tangible reality. This process encounters challenges such as material costs, sourcing distinct interior elements, and the expertise of the architects.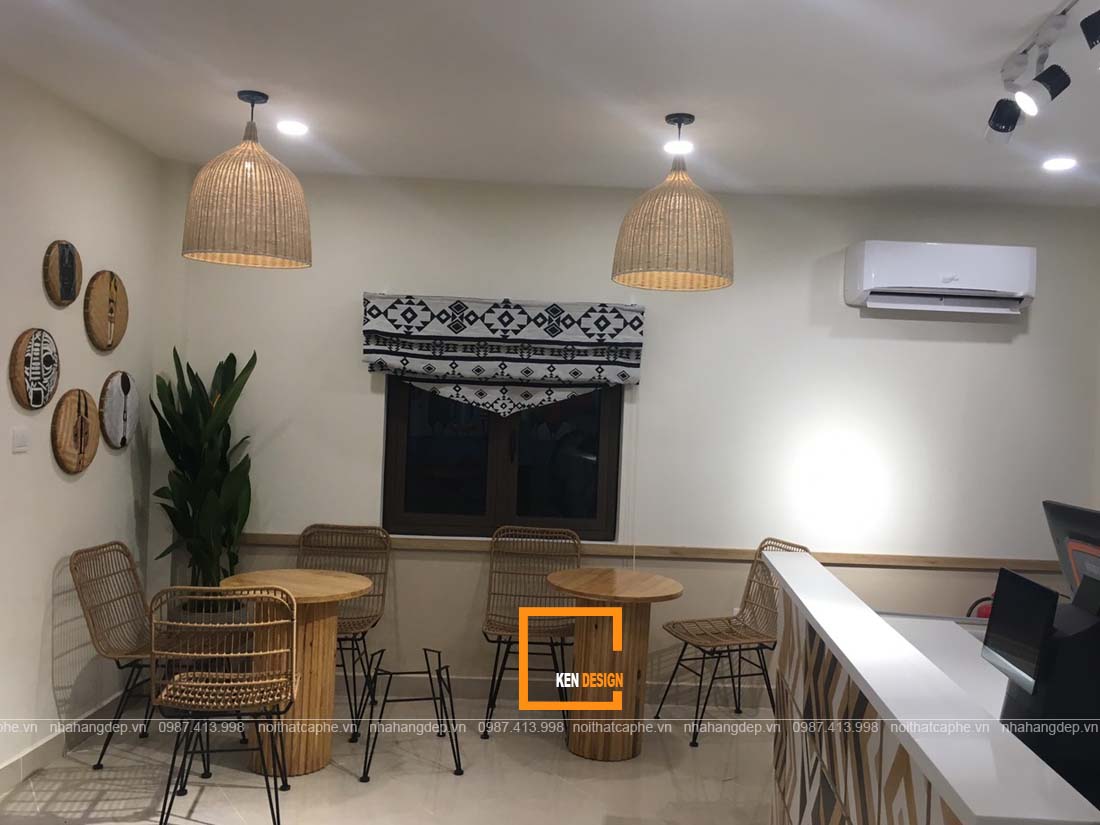 Hence, we devoted significant attention to the careful execution of the project, following scientific processes, ensuring safety, and closely supervising to adhere to the restaurant construction timeline, guaranteeing excellent quality. Thanks to the harmonious collaboration between the architects and construction team, this process unfolded rapidly, safely, efficiently, and without any misunderstandings.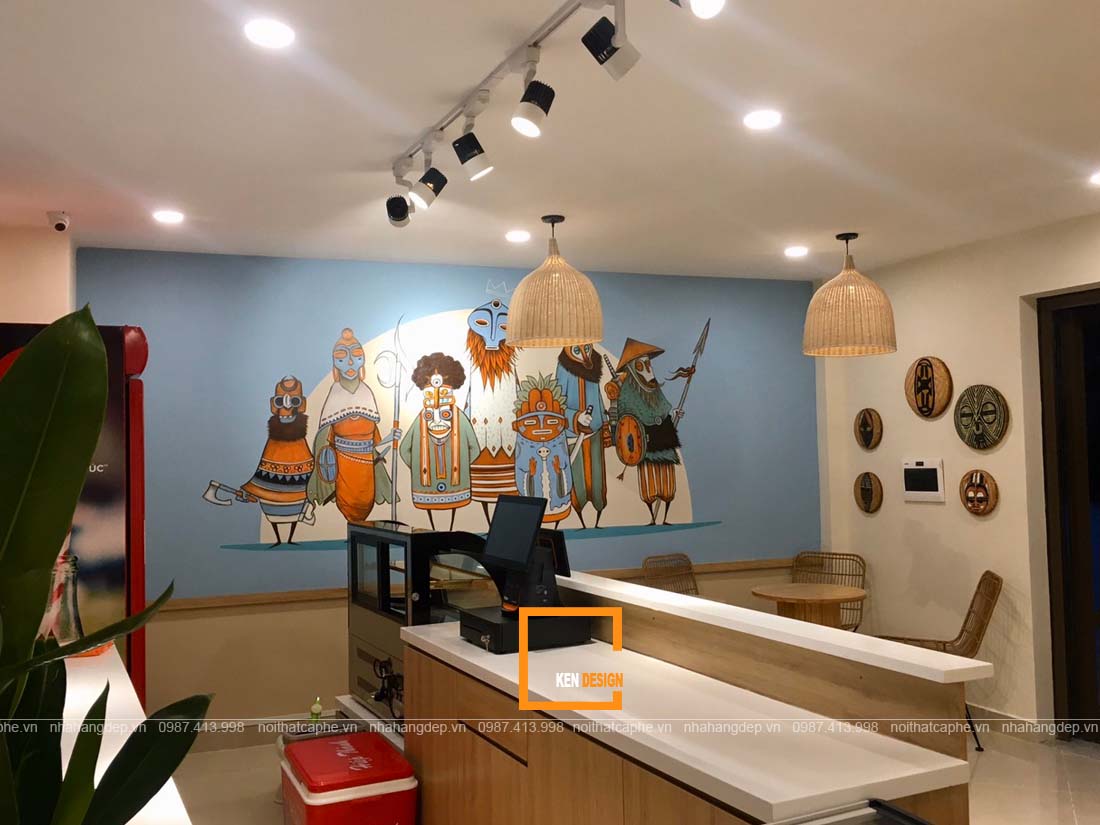 Halulu Ann Food & Drinks - Clarity in Every Detail
Observing the images of the construction of Halulu Café and Fast Food Restaurant, you can truly perceive the success of the project bridging the gap between design and reality. The artistic picture on paper has been authentically realized, and even more sharply defined than on the blueprint. The perfect combination of details and unique features within the physical space truly bestows high aesthetic value.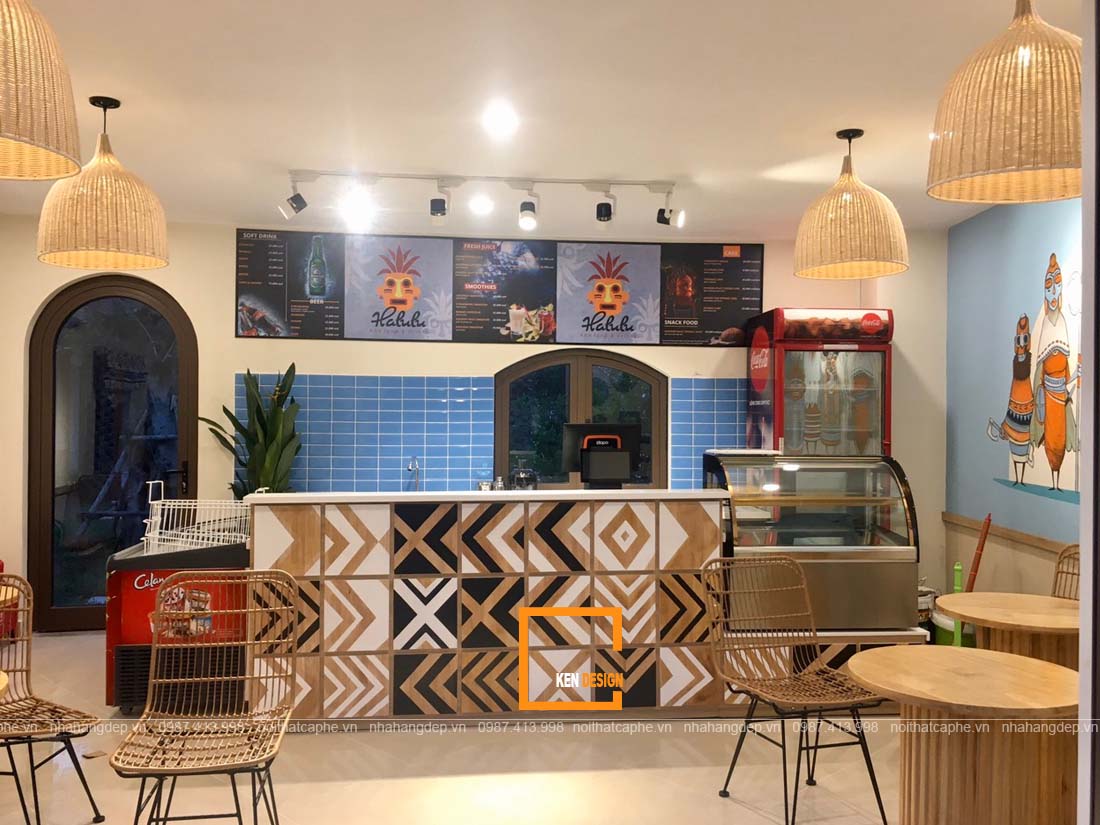 The construction of Halulu Café and Fast Food Restaurant is truly a unique project, evoking deep emotions for us and those receiving it. Through the real images and the satisfaction of the investor, you must have gained a glimpse of the responsibility and professionalism exhibited by KenDesign in its work.