MISSION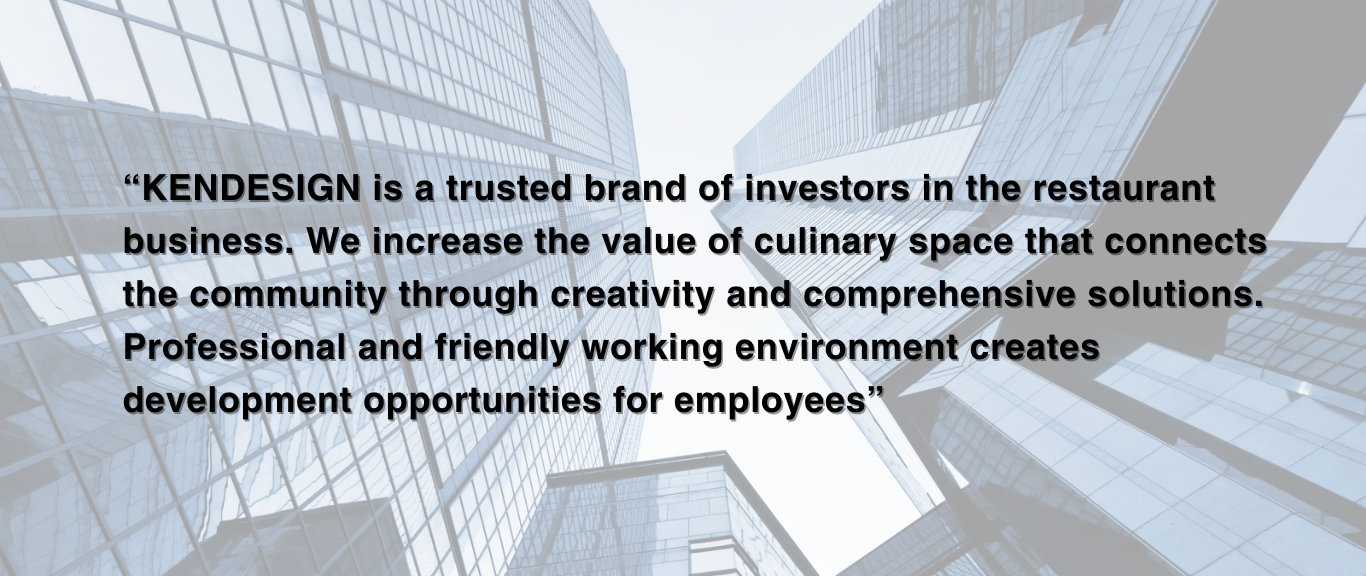 VISION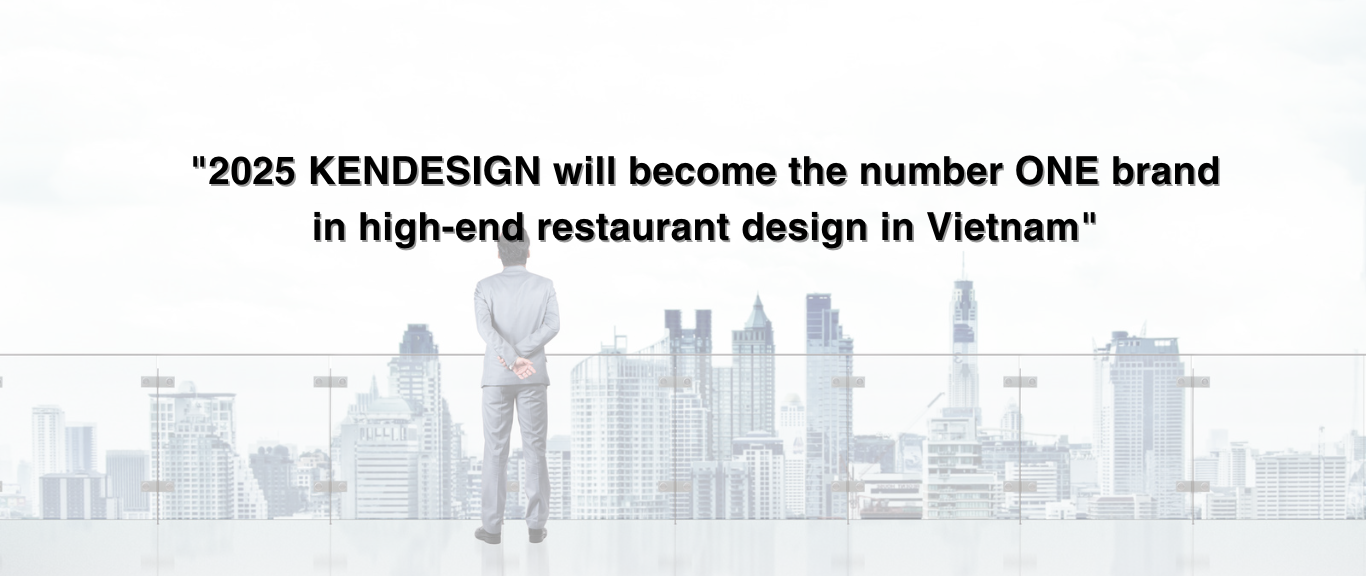 CORE VALUES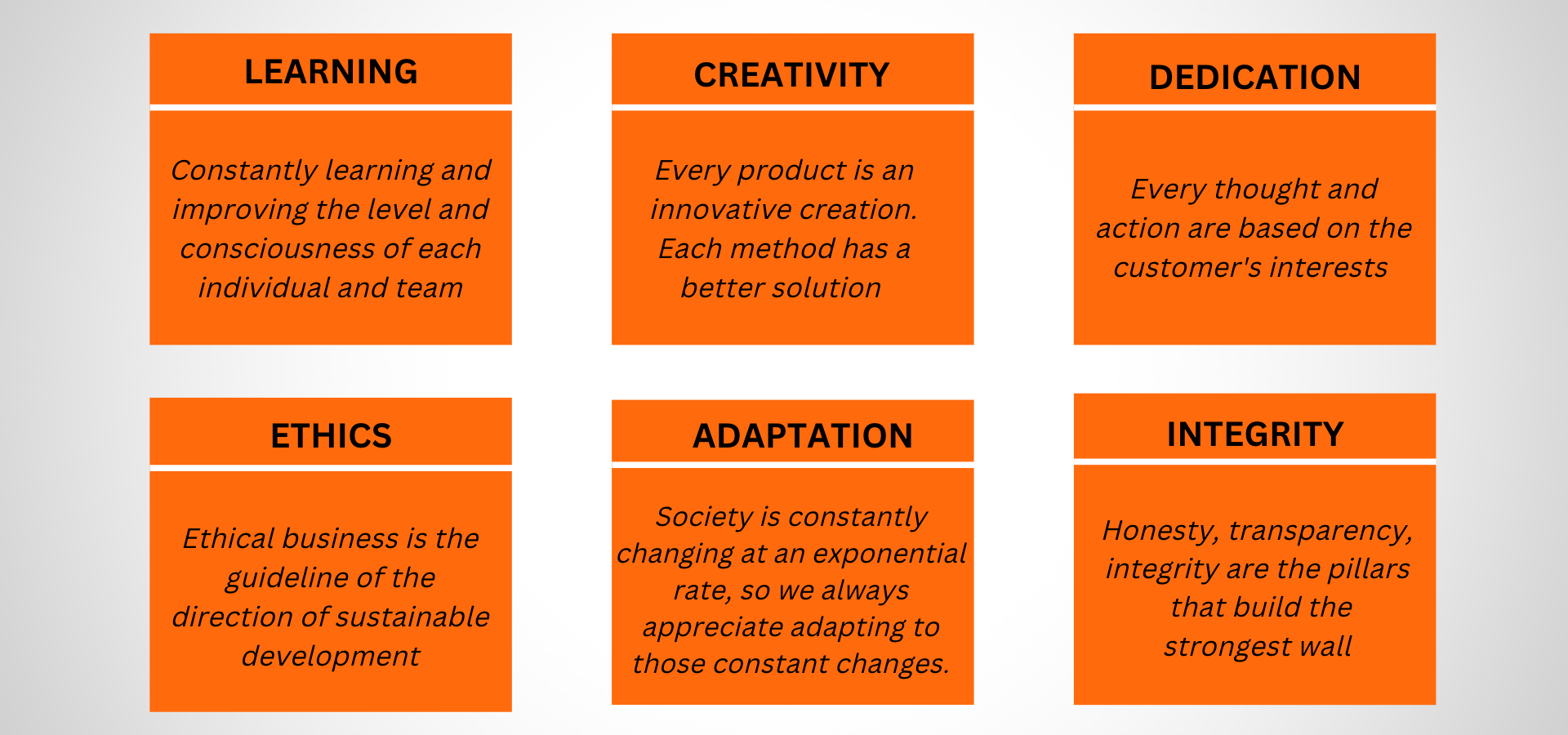 ORGANIZATIONAL CHART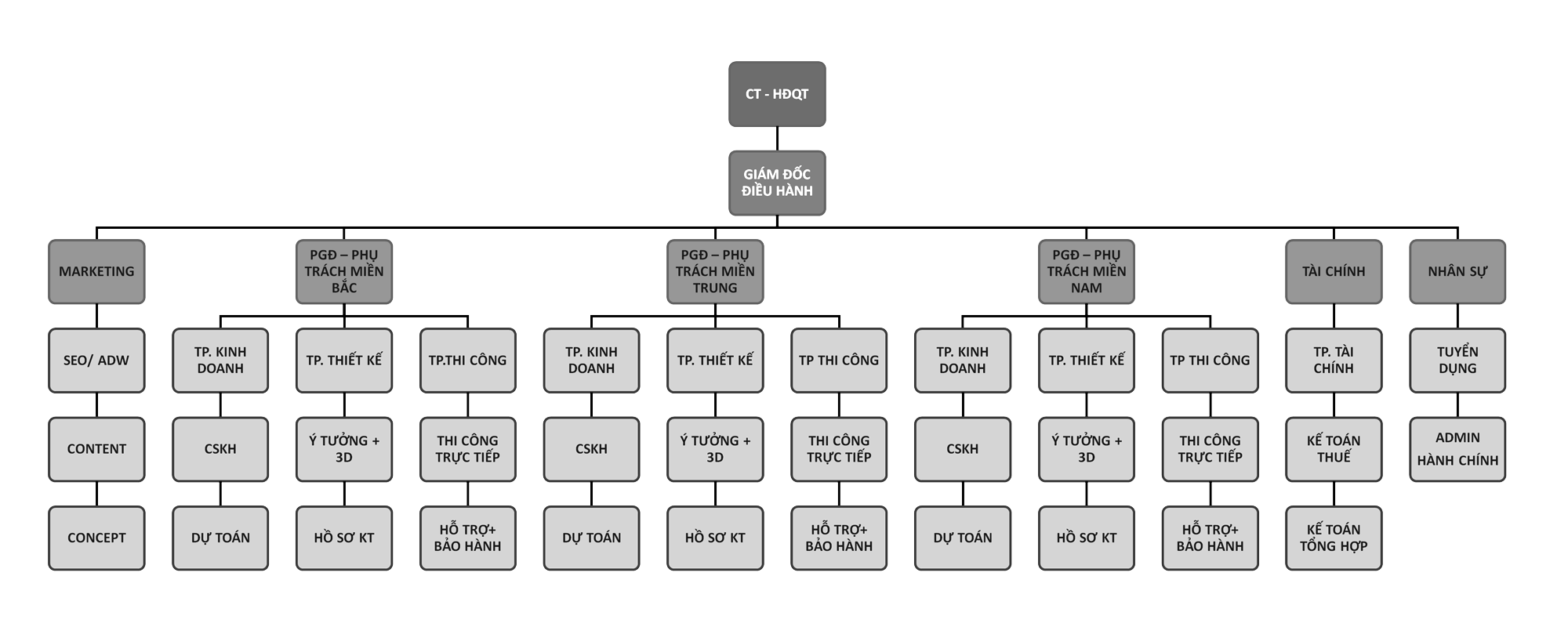 HISTORY
KenDesign was incorporated in 2013 with a pure passion for building a high-quality design brand. After many years of difficulty with multiple failure in development, human resources and general vision, the maintenance costs, Kendesign still move forward.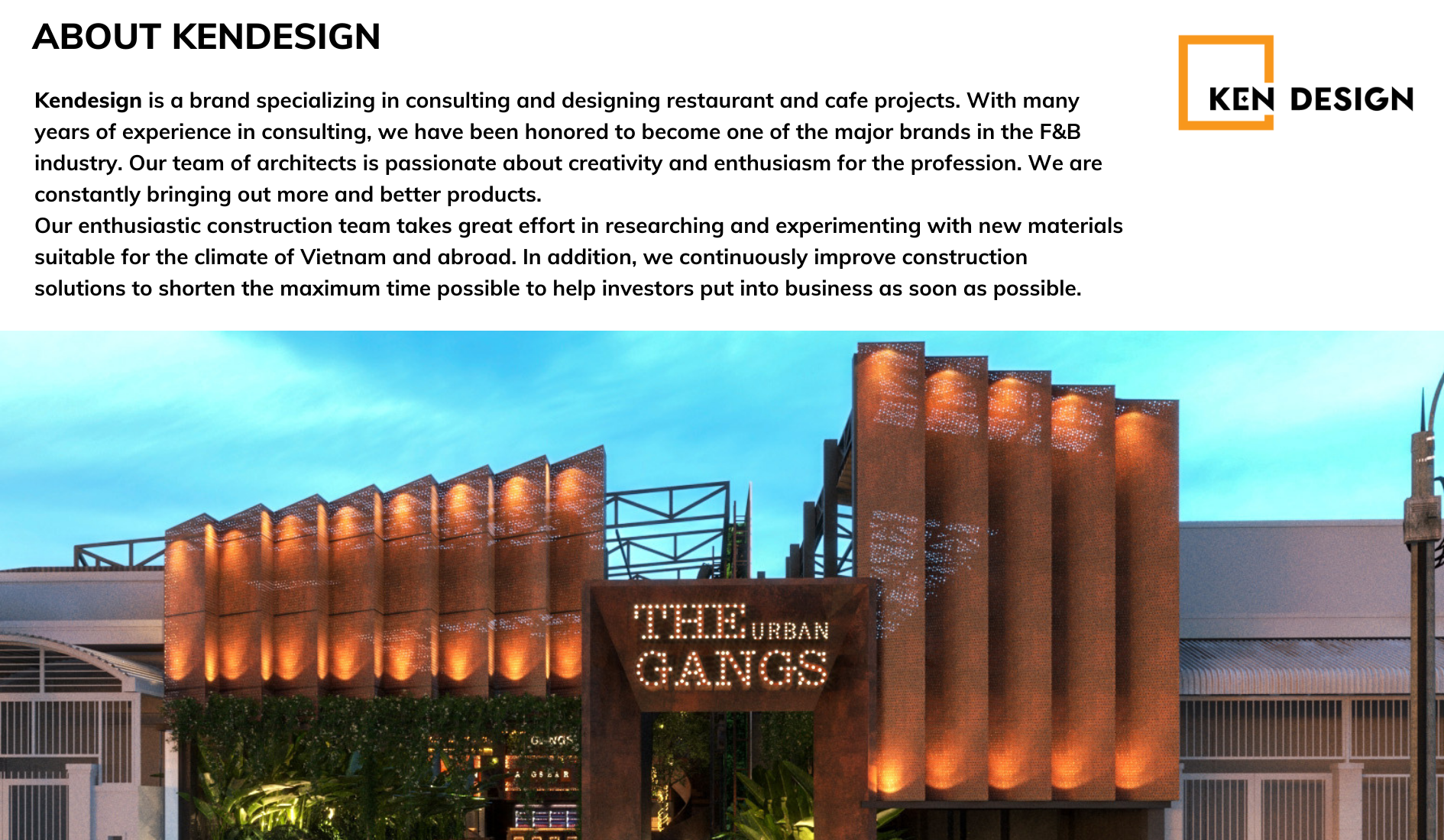 In 2016: A milestone of KenDesign as the founding members gave up their senior management jobs at large companies to launch their own professional brand in the field of home restaurant, coffee and milk tea design.
In 2017 under the high consensus of the founding members, KenDesign officially got its name KENDESIGN Furniture Joint Stock Company with a small design office rented at 7th Floor, 61 Vu Pham Ham Street, Cau Giay, Hanoi. Currently our office is at 25 Tho Thap - Dich Vong - Cau Giay.
In 2018 KenDesign developed a design office in Ho Chi Minh City located at 38L Mieu Noi, Binh Thanh, Ho Chi Minh City.
In 2019, KenDesign expanded its market in the central region and set up an office in Son Tra, Da Nang.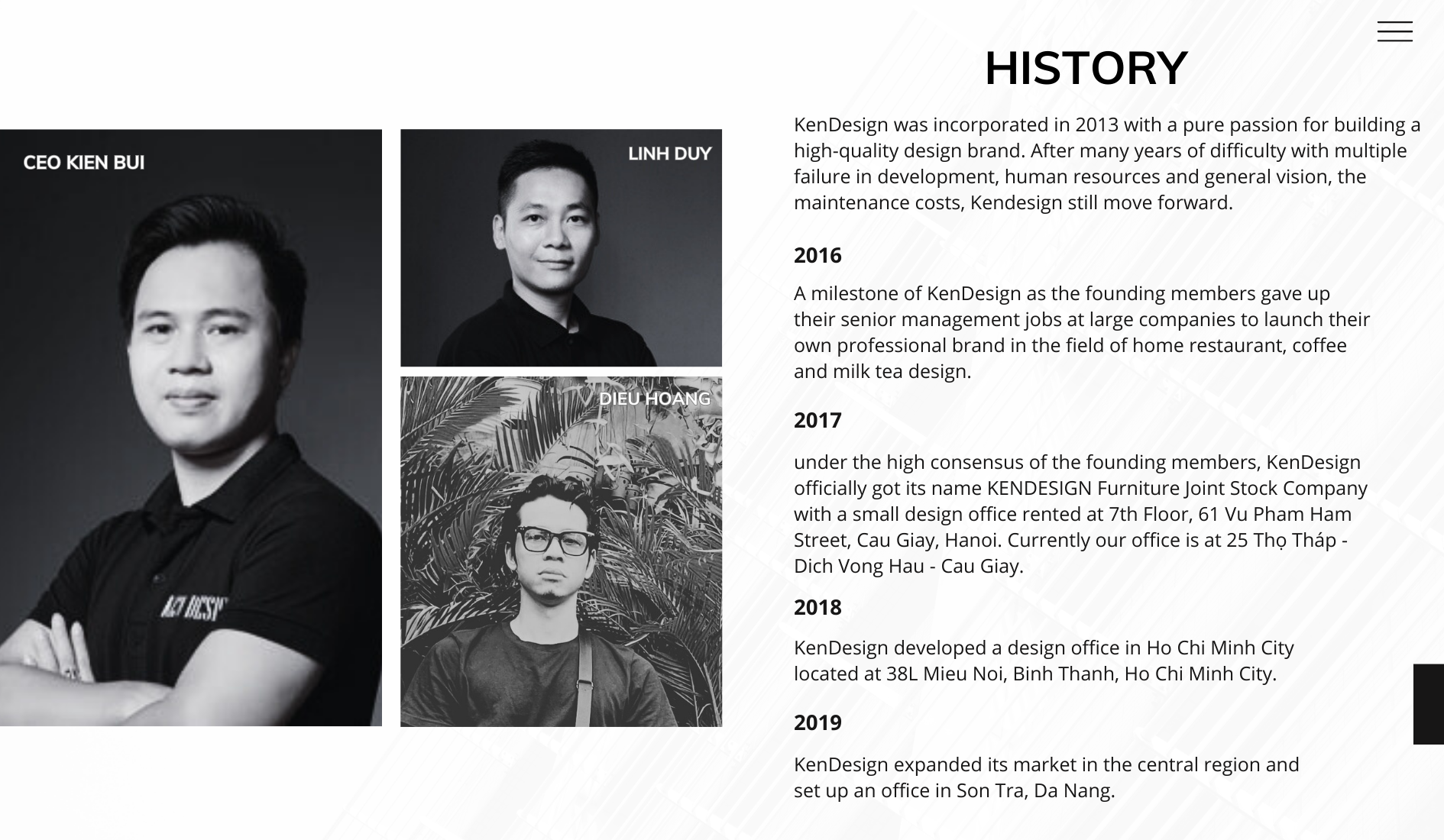 Personnel
At Kendesign, on the way towards the success and development of the company in general and the interests of customers in particular, we understand that service quality and efficiency are always associated with the level and capacity of the team. personnel team. In the context that Vietnam's construction industry is on a continuous development track, we always strive to recruit, train and perfect human resources including the best individuals, with a wealth of experience from corporations. international and domestic.