Convenient and Challenging Aspects of Cam Tea
Innovative, unique, and distinct are crucial factors when designing a milk tea shop. Have you ever imagined enjoying your milk tea in a sparkling and impressive outdoor space? Regardless of the size, indoor or outdoor, architects will handle the design to achieve the highest effectiveness.
The Cam Tea milk tea shop in Binh Duong has a relatively small scale but compensates with a large and open frontage. Ken Design architects cleverly designed the shop to embody both the take-away model's architectural elements and the allure of outdoor space. It's no coincidence that today's youth adores outdoor areas. This design will undoubtedly become an ideal dating spot for the young generation.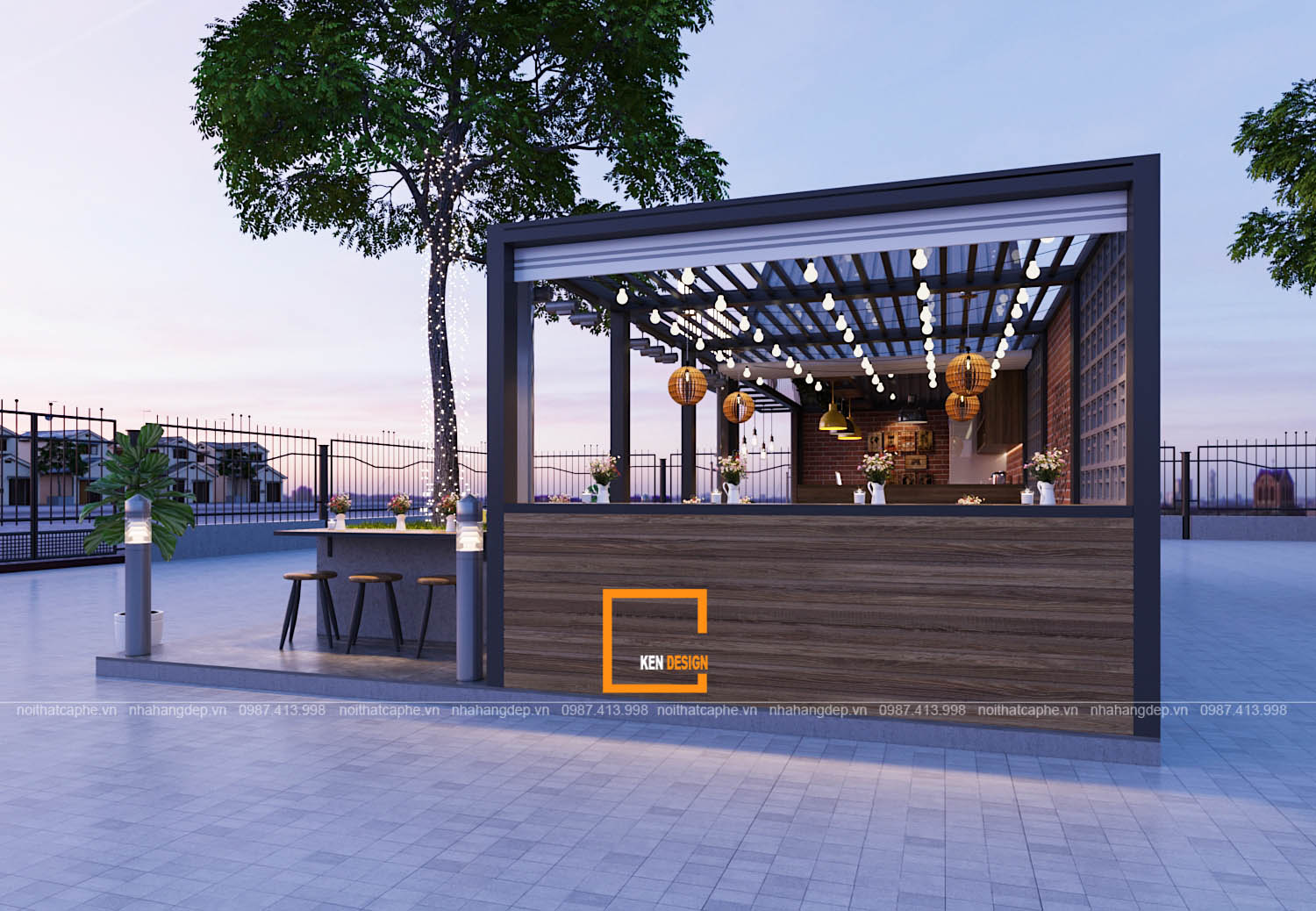 The open space, facing the outdoors, creates an airy and cool ambiance, making the shop appear spacious and inviting. The seemingly disadvantageous space was transformed by architects to become an advantage in the Cam Tea milk tea shop design in Binh Duong.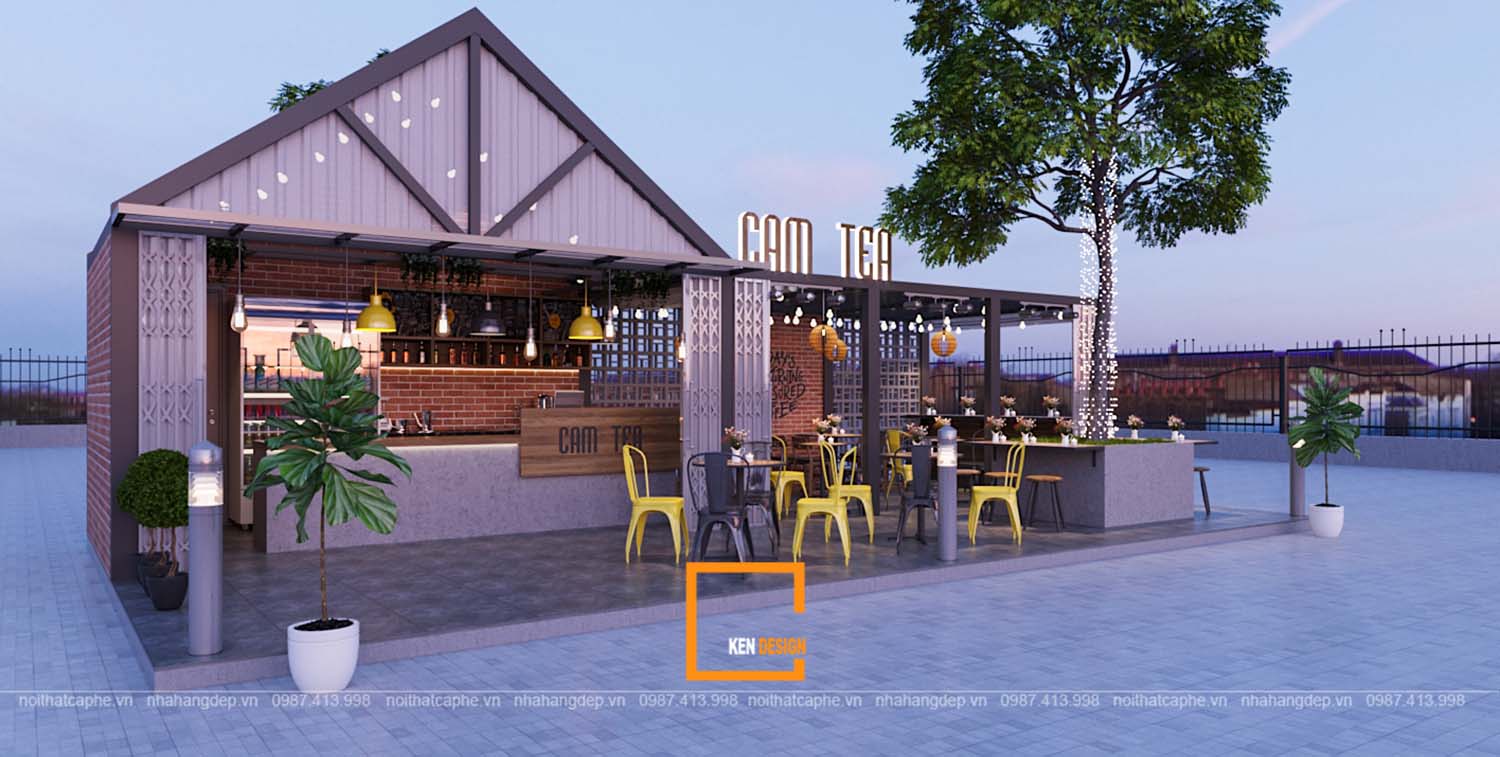 Despite its compact size
We maximized the front area of the shop to serve customers, creating a broad and attractive outdoor space. The predominant furniture used is powder-coated iron chairs in various colors, adding vibrancy to the interior.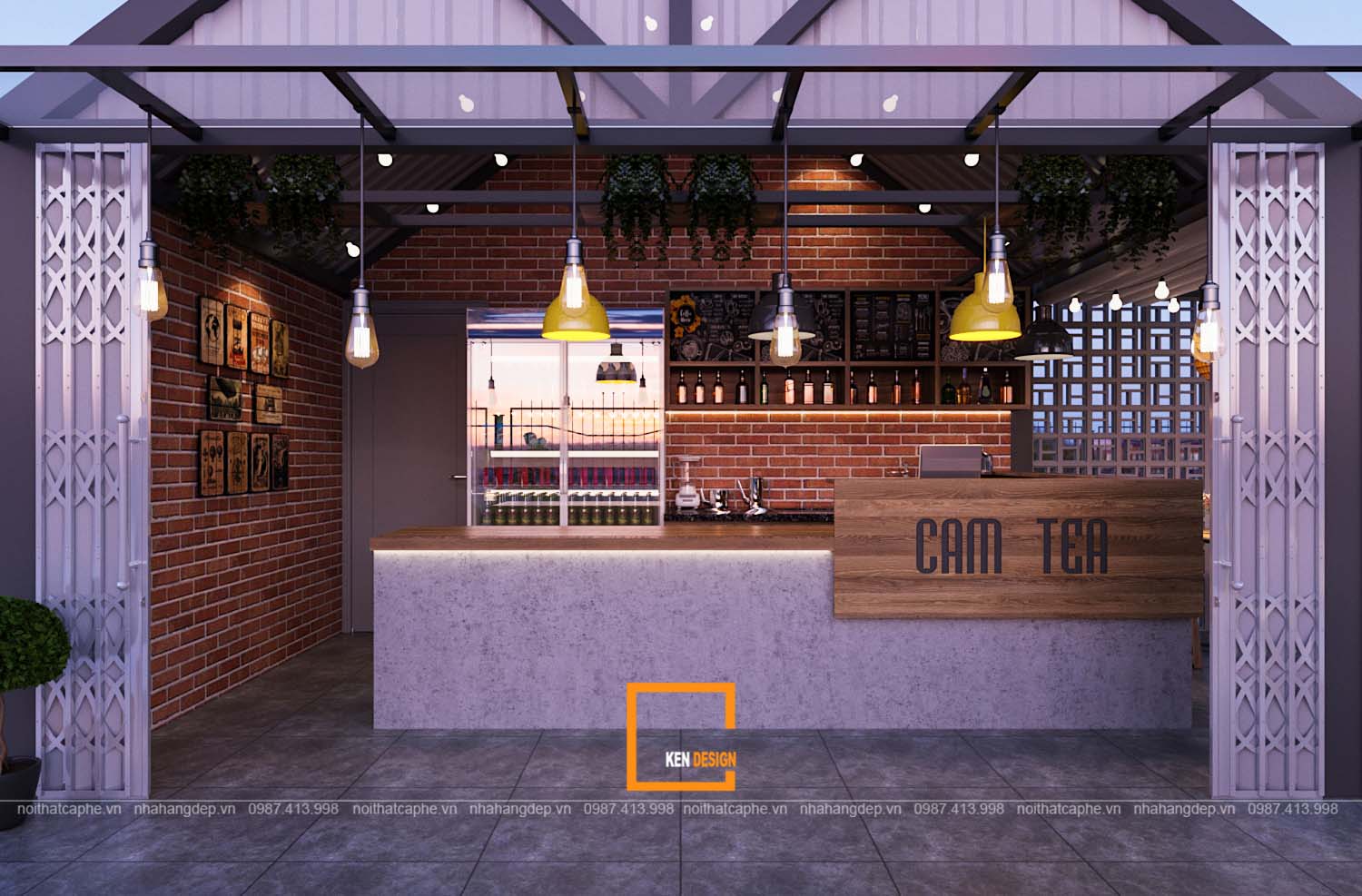 Inside the shop, the spacious and open bar counter ensures quick and professional service for the staff. The predominant material used is wood, creating a modern and upscale feeling. Steel frame architecture is used to maximize natural light. The dual frontage allows easy access for customers.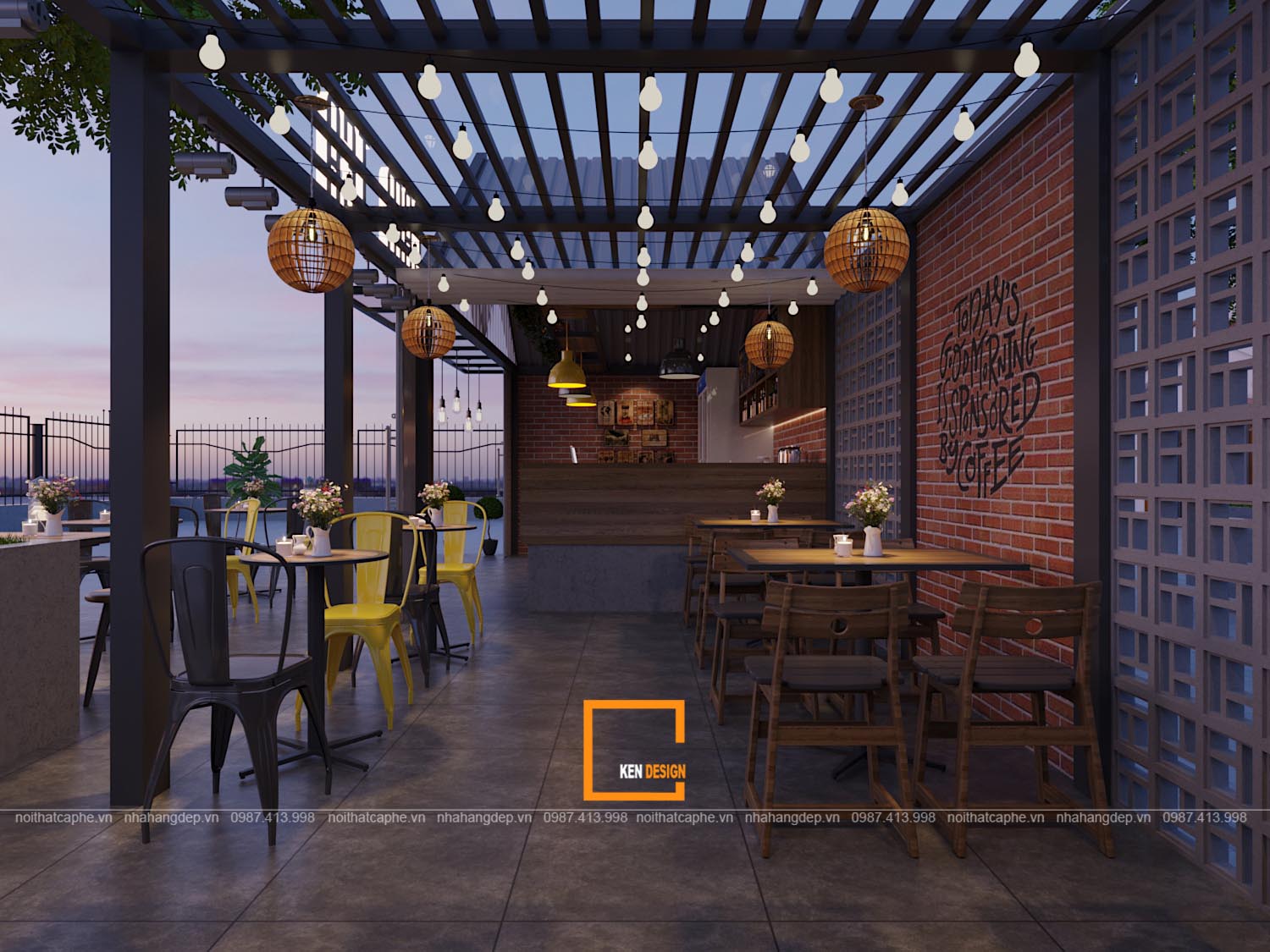 The outstanding architectural feature comes from the mix of raw brick walls intermingled with rustic tube tiles, resulting in a youthful and highly attractive space. Instead of using large bulbs or clusters, the lighting system was replaced with small string lights that convey a youthful and beautiful atmosphere.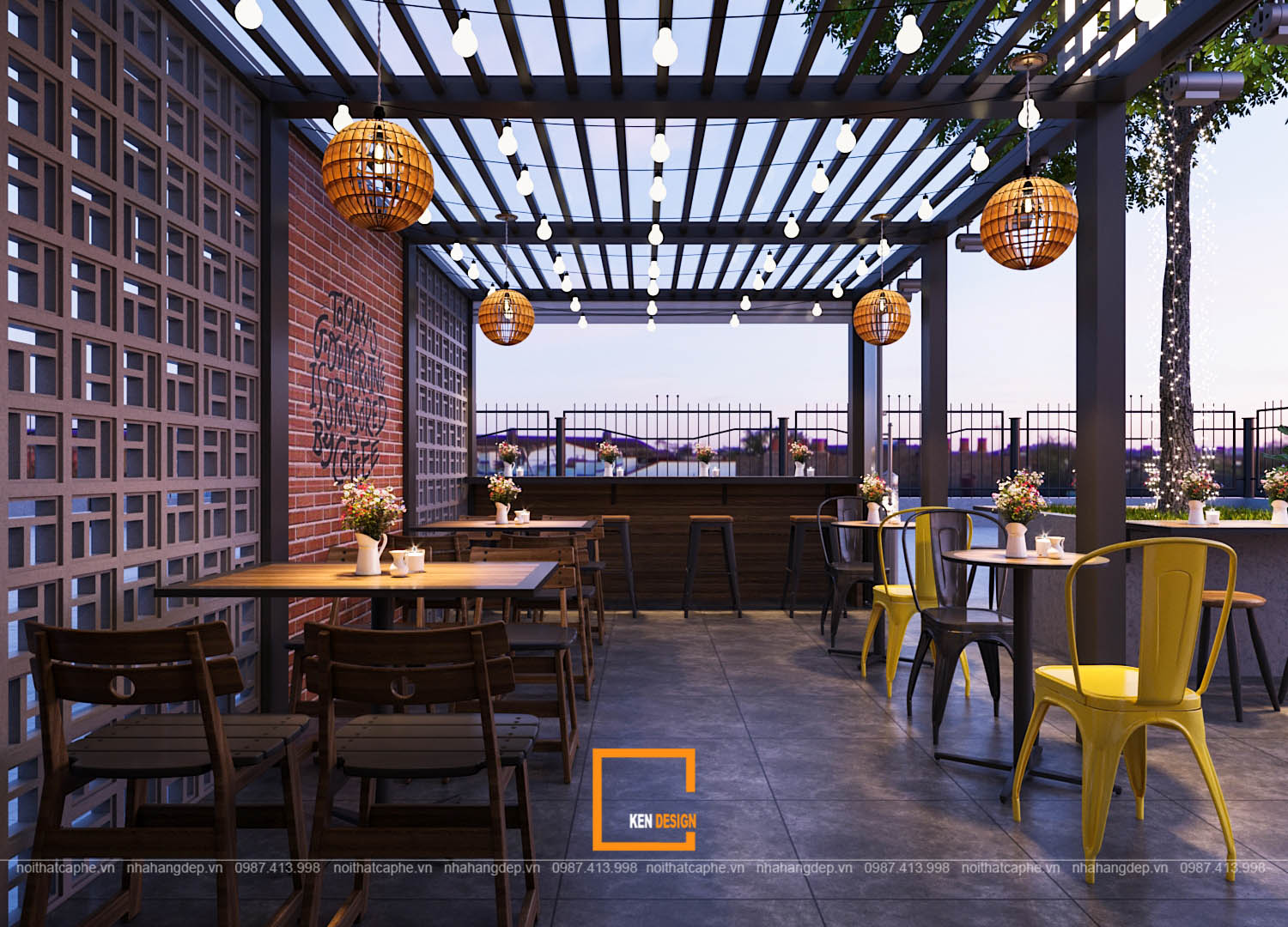 The furniture in Cẩm Tea combines flexible wooden and iron chairs, allowing customers to choose according to their preferences. The interior decoration is simple, mainly featuring hand-painted letter drawings on the walls, complemented by some decorative pendant lights, which create a cozy and relaxing atmosphere for customers.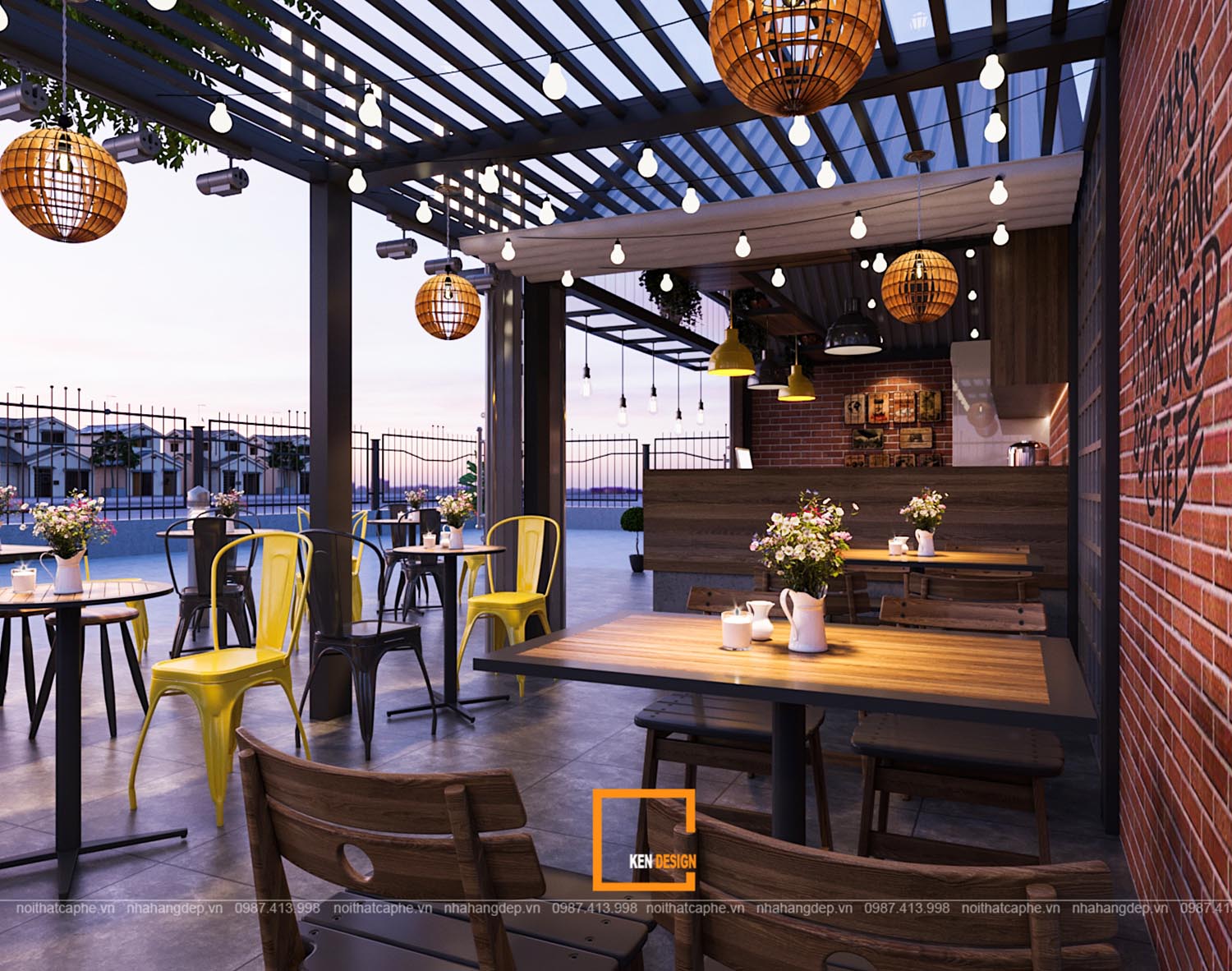 With the plan proposed by Ken Design, the investor is completely satisfied and eagerly awaits its completion. If you, too, are considering designing a milk tea shop, do not hesitate to contact Ken Design. Our team of specialized consultants and architects with extensive experience will ensure to provide you with a beautiful space for effective business operations.