The design of Hem Garden Cafe embraces a unique tropical style - a tropical garden with a serene and peaceful ambiance, perfect for those seeking a fresh escape amidst the hustle and bustle of life.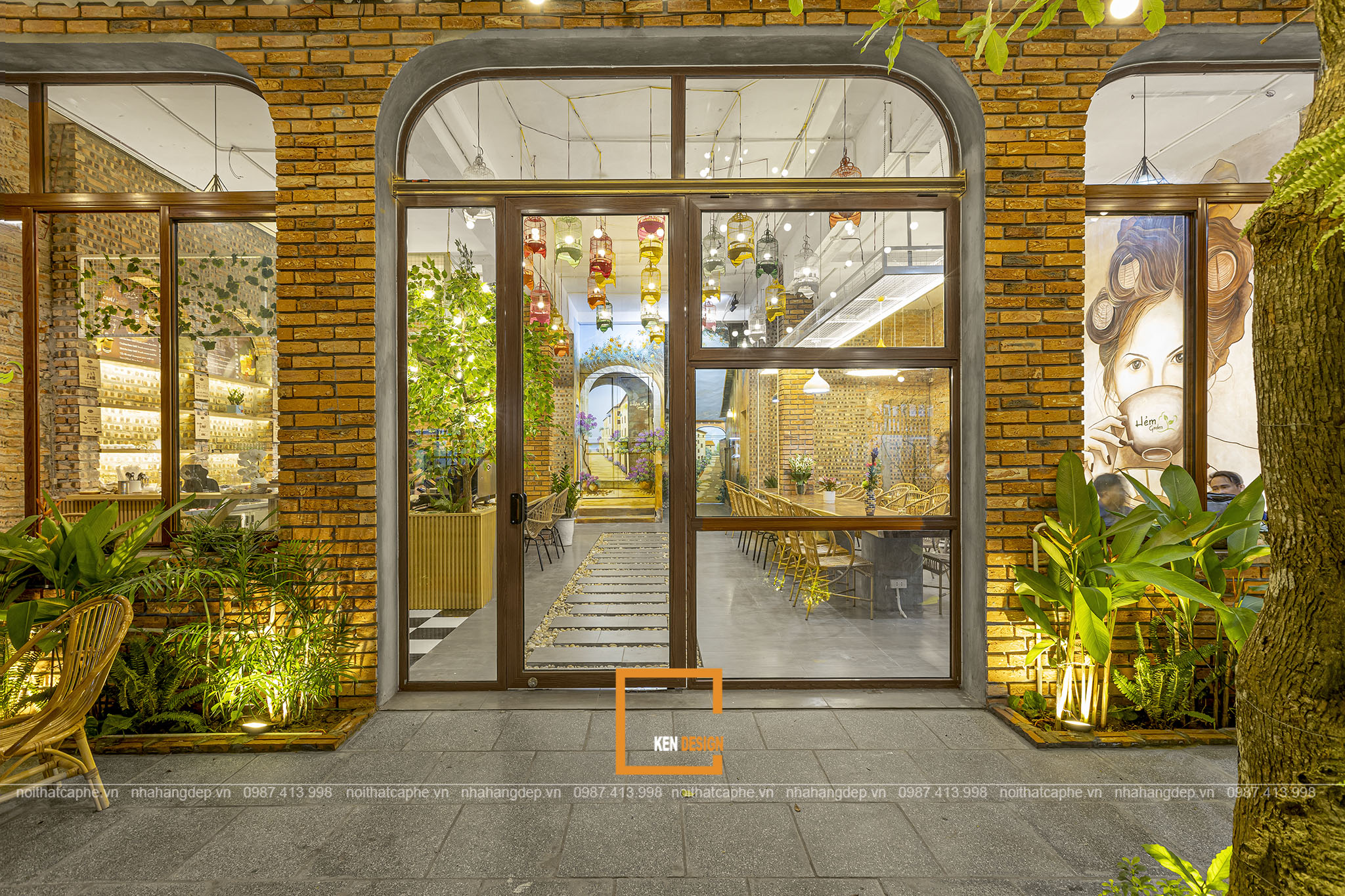 As per Mr. Hải's wishes – the café owner, the aspiration was to transform an old, deteriorating warehouse situated in a deep alleyway into a café with a unique and distinctive style for business. Given its location deep within a narrow lane, where few would venture, the goal was to attract and retain customers. Hẻm Garden Café embraced a "Tropical" design theme, aiming to transport individuals away from the urban chaos, seeking moments of relaxation and tranquility amidst the serene countryside.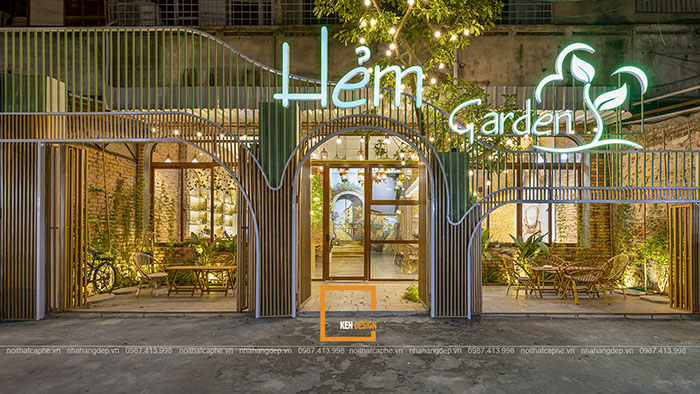 Tropical Style
The design of Hẻm Garden Café introduces a novel Tropical style, with dominant colors of orange and the refreshing green of tropical foliage, evoking a warm and cozy atmosphere. From an external perspective, Hẻm Garden Café resembles a guitar with three vaulted sections. The top section, elongated and slightly narrower, represents the guitar's neck; the middle section, taller and narrower, symbolizes the soundhole; and the bottom section, larger, depicts the guitar's body.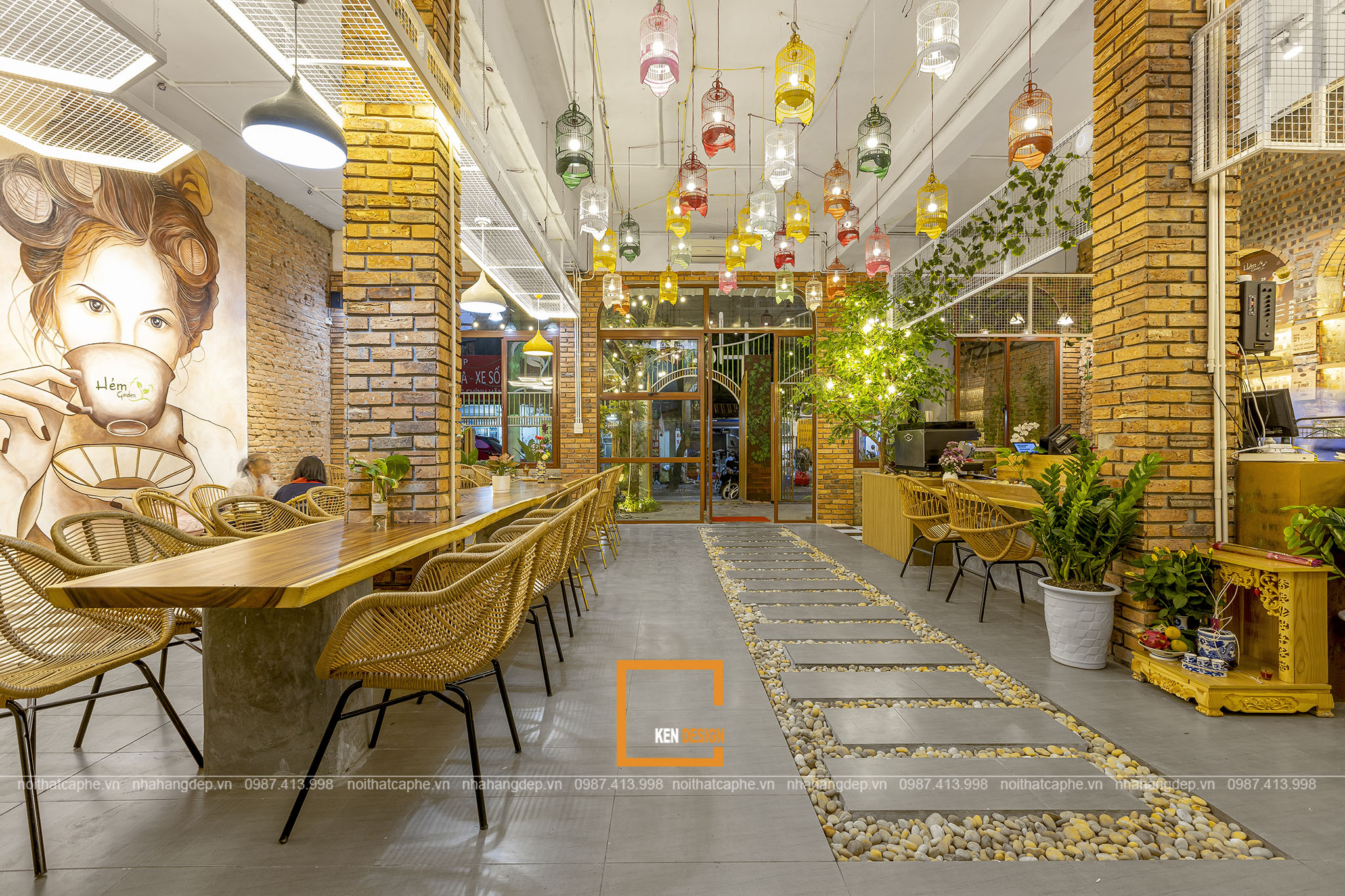 Décor details in the "Tropical" style are skillfully integrated through noteworthy accents. Upon entering the café, one encounters a pathway constructed with bricks beneath layers of tropical pebbles, reminiscent of pathways within tropical gardens. Above, a unique lighting system fashioned in the form of "birdcages," sporting an array of distinct colors, leaves many patrons astonished. Surrounding this are vibrant orange and yellow lights, a vibrant homage to the humid tropical climate.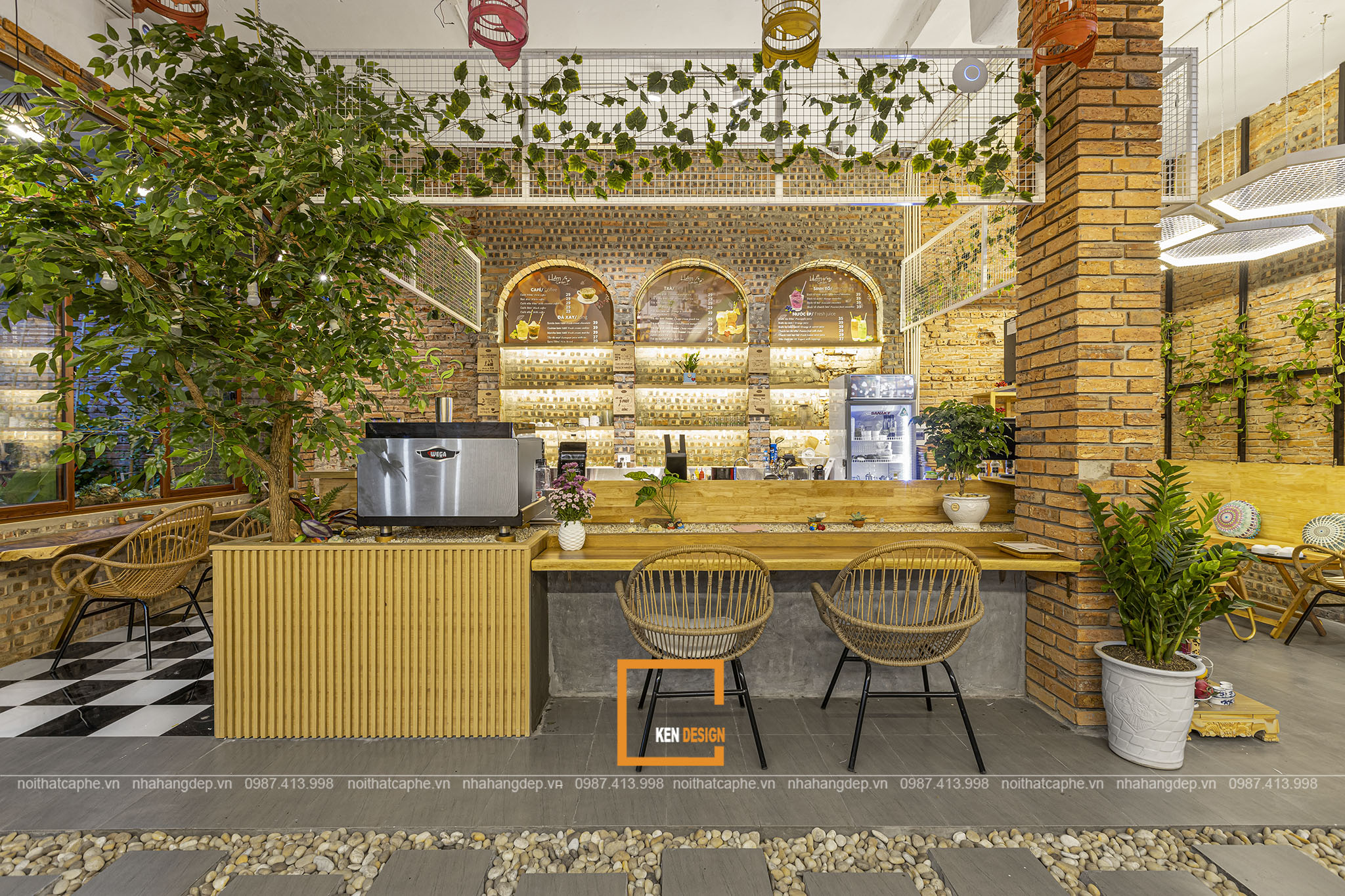 The coffee preparation counter is situated at the right corner of the café's entrance, adorned with vibrant hues. Here, customers can relish their coffee while observing baristas crafting their beverages. Adjacent to this, an automated coffee machine stands ready to serve busy patrons with limited time to stay.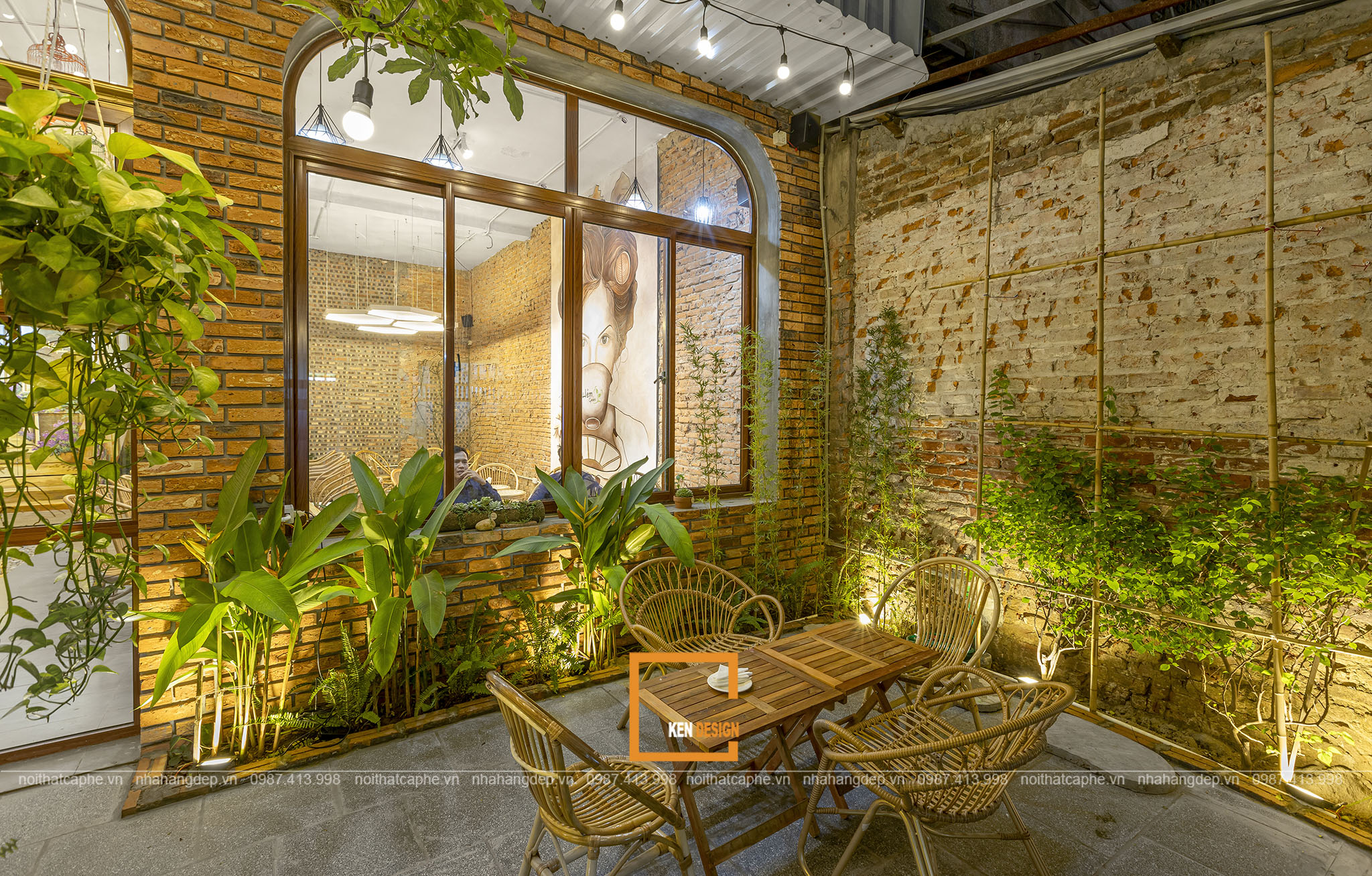 All seating arrangements within the café are crafted from 100% wood, with wicker chairs embodying a touch of wild nature, perfectly harmonizing with the café's design style. Additionally, the orderly arrangement of tables and chairs creates a sense of spaciousness.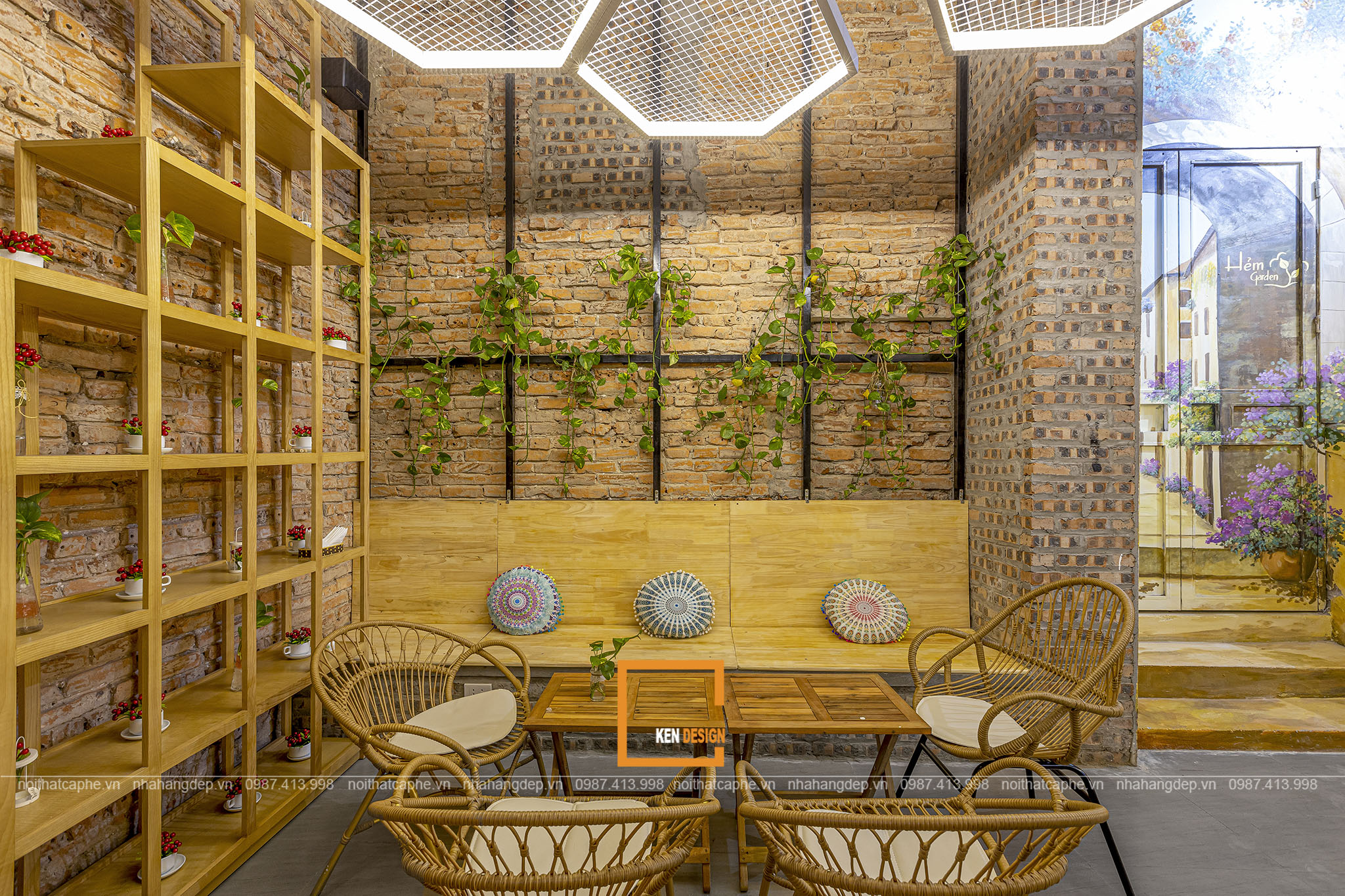 The café's brick walls remain in their original state, complementing the interior design and exuding the rustic ambiance of the countryside. Combined with oil paintings serving as focal points and ideal backdrops for ideal Instagram-worthy corners for visitors.
Hẻm Garden Café – A Tranquil Oasis of Emotions
A visit to Hẻm Garden Café offers a one-of-a-kind tranquil space amid the heart of the city. Firstly, the café is nestled within a deep alleyway, shielded from the clamor of bustling traffic, creating a serene environment and fostering creative inspiration.
Secondly, the café boasts a fresh, unpolluted atmosphere due to the greenery that thrives within. All plants within the café are naturally cultivated, attentively nurtured, and meticulously cared for.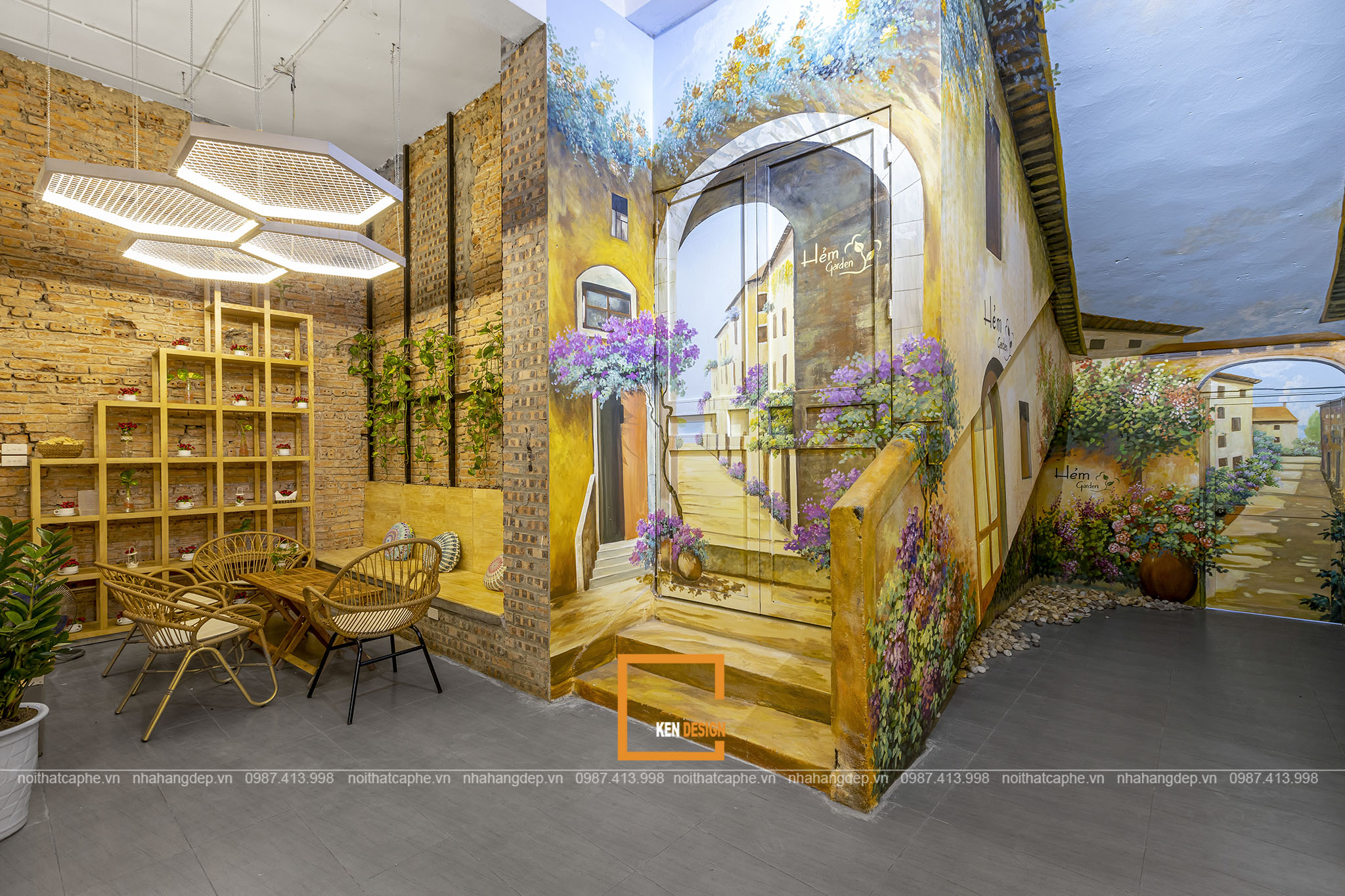 This is a suitable haven for everyone, from the elderly seeking serenity, working professionals in search of a quiet workspace, to students wanting to gather and capture Instagram-worthy moments. Moreover, the café offers affordably priced drinks, ranging from 20-40k, catering to a diverse array of customers.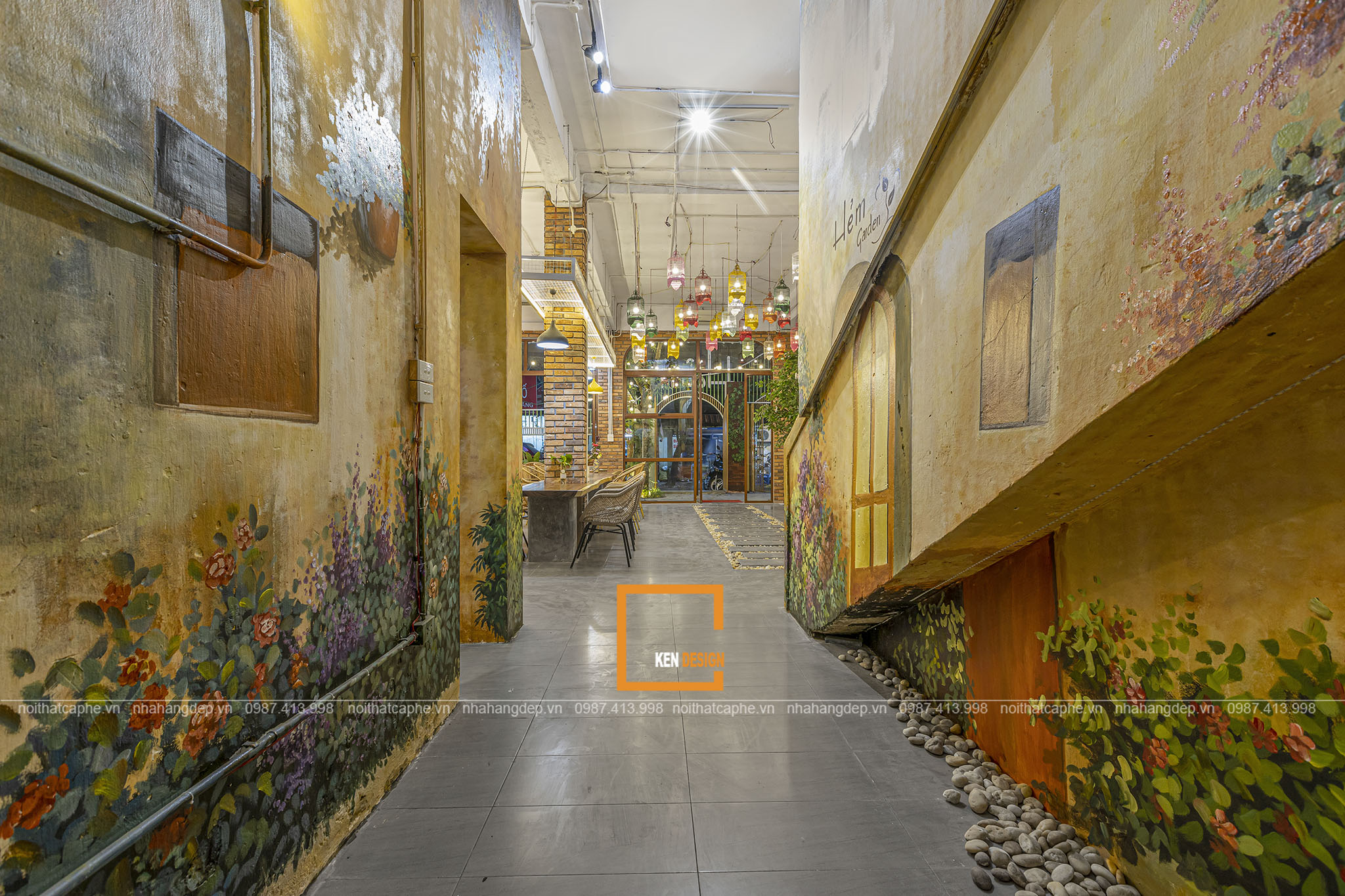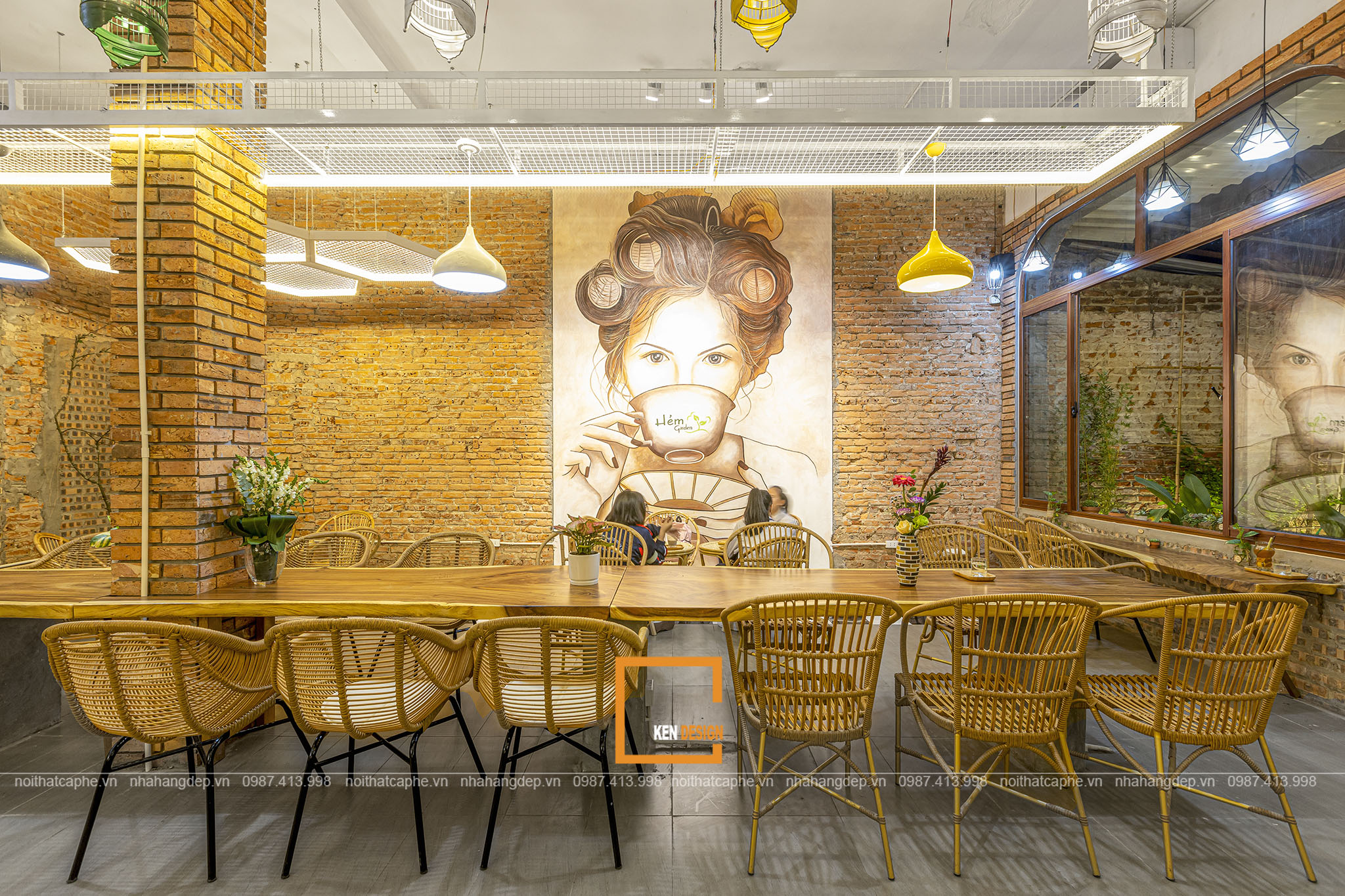 Business Solution for Hem Café
The goal of small alleyway cafes like Hẻm Garden Café is to retain their loyal customer base. Attracting and retaining these regular customers often hinges on the café's design and style.
If you possess a business idea and are nurturing aspirations for a similar venture, don't hesitate to approach KenDesign. With a team of highly experienced architects with years of experience across hundreds of projects, possessing a high level of professional expertise, creativity, and a penchant for staying ahead of design trends, KenDesign is certain to leave you satisfied.